Rep. Koehler welcomes visitors to the State House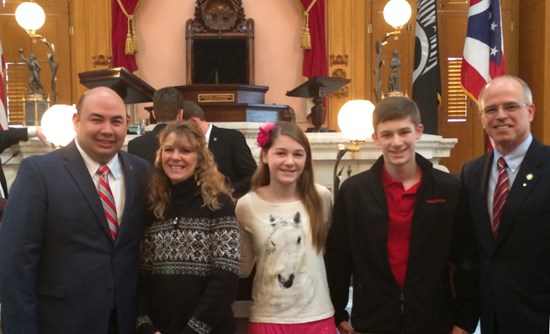 The Baldridge family were introduced and welcomed by Speaker Rosenberger during the session.
They attended a on a day that voting took place on a very important piece of legislation to create a "Safe-Harbor" for children facing the beginning of PARCC testing in school on February 17th.
Katherine, Joshua and Gabrielle also visited my office in the Riffe building.