Citizens for Community Values Action Endorses Koehler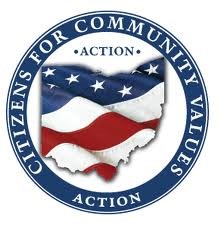 CITIZENS FOR COMMUNITY VALUES ACTION ENDORSES KYLE KOEHLER IN 2014
CCV Action, the non-profit and tax-exempt legislative action arm of Citizens for Community Values was founded in 2004 to promote the common good and general welfare, primarily by means of education and direct and grassroots lobbying in support of laws and protect the sanctity of human life, marriage and the family, and which are consistent with principles of good government.
In their endorsement letter they state:
"Citizens for Community Values Action PAC is pleased to endorse Kyle Koehler for OH House of Representatives - 79th District in the 2014 Primary election.
CCVA PAC is a pro-family organization that supports candidates with a strong stance to defend faith, family and freedom, and believes the above candidate holds similar positions on key issues and will promote the future success of Ohio."
Koehler responded: "I believe CCV recognizes that I am a Pro-Life and Pro-Family candidate that believes in traditional family values that have been the foundation for a healthy and prosperous society.